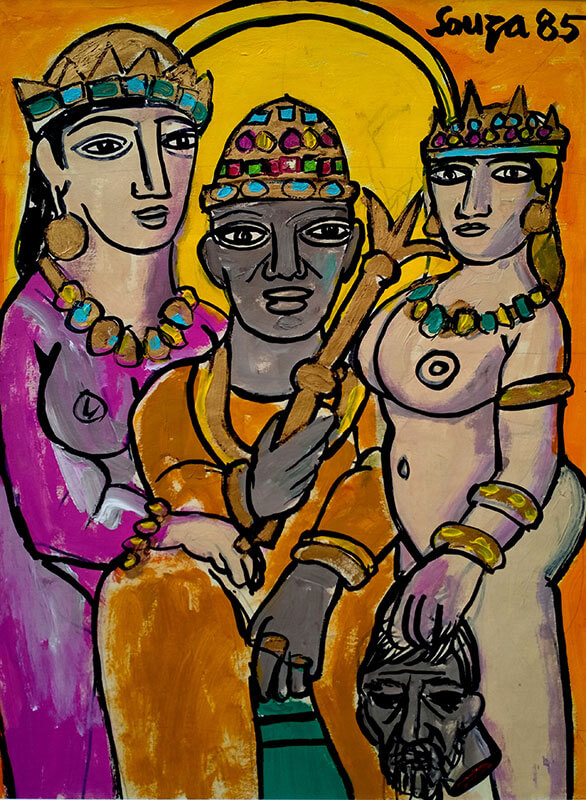 Size: 18 x 23 Inches
Acrylic on paper (Salome with the head of John Baptist)
1985
Artpilgrim set up its gallery two decades ago at the Hauz Khas Village. The gallery has aimed to bring together exciting exhibitions to promote established and emerging talent in the contemporary Indian art space.
The gallery has been known for its honest operations and high quality of art. We promote art not only for the walls but Artpilgrim is recognised also for its sculptures in various mediums like Stainless Steel, Bronze, Glass and Fiber glass. We represent the best sculptors of the country. We have promoted and displayed art works of established and emerging artists. We have presented various solo and group exhibitions during the last two decades. Artpilgrim is now located in Gurugram Haryana. We have actively participated in the India Art Fairs at NSIC grounds over many years.