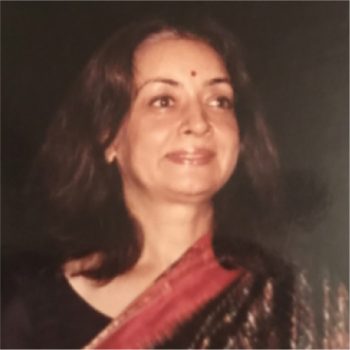 Our Founder
Geeta Singh founded Art Pilgrim over 20 years ago. She has, over the years, built a reputation for having a good eye for identifying talent and being one of the most ethical professionals in the field.
She is a familiar name in the Delhi art scene and one of the pioneers in the art industry. Art Pilgrim was one of the first galleries to start promoting sculptures when art was largely limited to the walls. She has curated and held over 100 shows, advised numerous buyers and worked with artists across the spectrum. Many young artists introduced by her are today well-known, mid-level or senior career artists.
Geeta Singh has also been a professional valuer for art and has a good judgement on value and the authenticity of artwork.